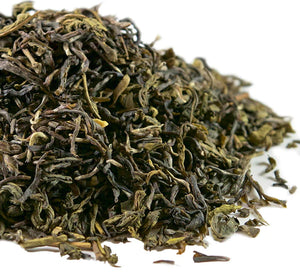 You'll want to linger over this visually and aromatically enticing cup of jasmine tea made with Organic green tea leaves infused with the fragrance of jasmine flowers. A smooth, delicate liquor is produced from these rich green tea leaves. This steeps up amazing, both hot & iced! Loose leaf. 
Organic Jasmine Green Tea
Organic Green Tea Origins: China
AND leaves can be re-steeped 1-2 times for added value and enjoyment!
Ingredients: organic jasmine green tea